So, while browsing through some of the entries on
Foto Decadent
(which is amazing and I don't know how I've only just come across it), I found these lovelies;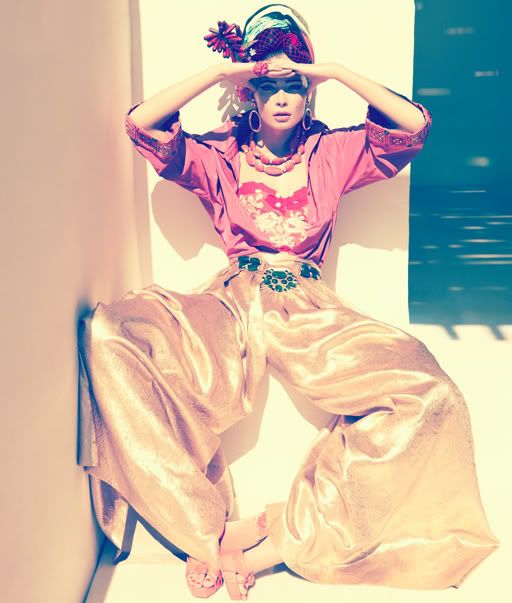 They reminded me of a much better version of these;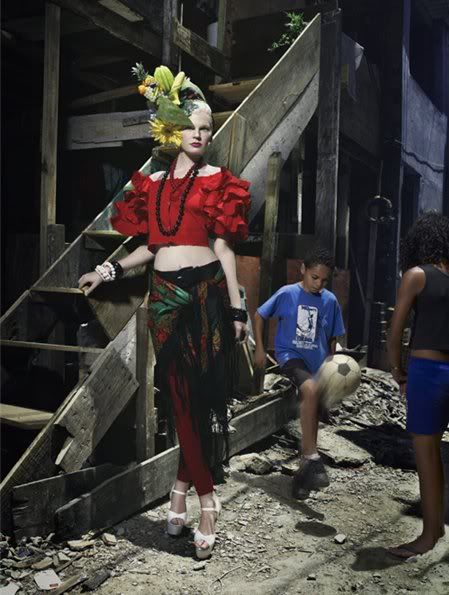 America's Next Top Model - Carmen Miranda Shoot
The more I look at the Top Model photos, the more I just think "meh". The only thing I like is Allison's face, and that's because I always like her and her giant eyes. I don't know, is it just because the Camilla Åkrans photos are SO gorgeous, that these pale in comparison? It just feels like there's something not quite right about them, I don't really get what they're going for. Actually, I don't think anyone really knew what they were trying to achieve on this shoot because Jay Manuel kept giving them all conflicting instructions, so bloody frustrating! Seriously though, I keep looking at that photo of Celia and thinking "who the hell styled her?!"
And don't even get me started on the Ciara shoot - a crazed fan wearing underwear, tangled in her mic wire?! What the crap was that?
Also, we're on Cycle 12 now and I think they were auditioning Cycle 13 recently - how many more "America's Next Top Models" do they need to find? It must be a bit of an anti-climax for the winner -
"Woohoo! You're America's next TOP model! You'll be huge! You'll be on the cover of Seventeen magazine! Just like the Jonas Brothers! You'll be the face of Covergirl! Oooh mascara! Hurray!
...Right, well that was fun, congratulations... ummm...cycle 12 girl, we're off to go and find America's NEXT next top model - ok bye!"
Anyway, I'd love to know people's thoughts on this - is it just me or are the Top Model shoots going downhill? Actually is Top Model generally just going downhill? Is anyone else sick of Nigel Barker being so snooty? And is anyone else frightened that Tyra's hair is getting so big that it's only a matter of time before a goodbye hug results in one of the girls suffocating in her weave?